Periodontist
Testimonials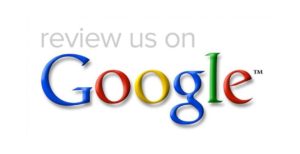 South River Periodontics
Average rating:
5 reviews
Mar 19, 2018

I have been going to South River Periodontics for years. I can't say enough about Dr. Robert Bouffard, DDS. His expertise and chair-side manner are positively beyond compare. I actually enjoy going to the dentist! If you're searching for a fabulous dentist who takes the time to actually get to know his patients and provides the best in dental treatment, one who will also explain procedures to you and treat you with the utmost respect and care, look no further than Dr. Robert Bouffard!
Mar 19, 2018
I was referred to Dr. Bouffard six months after hitting my face on the steering wheel in a car accident. Although I had been seen several times for face pain since the accident, it was still unclear about what was going on. Dr. Bouffard listened closely to all my continued troubles and within 5 minutes of meeting me figured out that my upper jaw had actually been dislocated and should've been wired shut to heal properly. I was upset but relieved to finally have some answers and a solid plan for treating my pain. Dr. Bouffard worked with one of "his guys" to construct a splint that I wore for several months to provide support and structure for my healing jaw. He has continued to be involved in my healing process, performing two implant surgeries and sending me on to an orthodontist for braces to further strengthen the integrity of my jaw. Two years later, he continues to check in with me and show genuine concern about how I am feeling. I am truly grateful to have been referred to him.
Mar 19, 2018
Dr. Bouffard extracted my son's wisdom teeth when my son was only 13 and did such a fabulous job. He took his time to explain the procedure and put my son at great ease. Now my son needs an implant to replace a tooth lost when he was 9 and there is little anxiety since he trusts Dr. Bouffard so much. We are so happy to have met him at Maple Ave Family Dentistry in Barrington.
Dec 19, 2017
Dr. Bouffard has taken out two of my 6 children's wisdom teeth; he and his staff are outstanding! Not only is he a gifted oral surgeon, his bedside manner is like none other! Both of my children's post wisdom teeth removal was nothing like my experience with another oral surgeon in years past. I'm an RN and if a nurse gives such a positive review, you can rest assurred that you are in great hands with Dr. Bouffard!
Mar 19, 2017
Best specialty dentist I have ever had the pleasure of being treated by. Amazing bed side manner. Explains procedures and options clearly. Is accessible and makes you feel like your the only one he is treating. I couldn't recommend him more highly.